Name: Fable III |

Works on:  PC | Windows (XP, Vista, 7, 8) |

Release Date: May 17, 2011 |

Game Type: RPG |

Crack: RELOADED |

Size: 7.55 GB |
Game Modes: Singleplayer |
Publisher: Microsoft |
Developers: Lionhead Studios |
Language: English |
The fables of Fable continue to be told with this third series entry — a revolution for the series that gives you power over your character and environment like never before. In this new adventure, players will witness tyranny, poverty and injustice plague their land. They will see a people divided, and they will be compelled to stand up for change. They will also be forced to answer a question: What would you sacrifice to secure the crown of Albion? Will you uphold the values and principles that led to your ascension, or will you be corrupted by the station you've strived to acquire? Will you be a monarch of the people, or bring the entirety of Albion to the brink of collapse?
The journey to rule the throne of Albion begins five decades after the events of the last chapter, and you play as the child of your hero from Fable II. As you rule your kingdom as king or queen, you will be called upon to make choices and sacrifices that will test your morality and can affect your entire kingdom. Themes of heroism, leadership and consequence are taken to a grand scale as you fight to unite a divided people.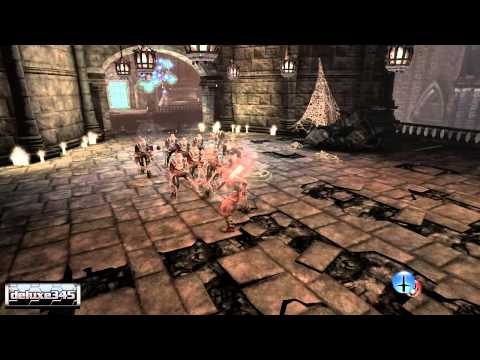 Fable III Minimum Requirements:
CPU:Intel Core 2 Duo 2 GHz or AMD Athlon X2 4000+
RAM:2 GB
OS:Windows XP 32bit SP 3, Windows Vista 32/64bit, Windows 7 32/64bit
Video Card:NVIDIA GeForce 7600 GT or ATI Radeon HD 2600 Pro
Free Disk Space:12 GB
1. Unrar.
2. Burn or mount the image.
3. Install the game.
4. Copy over the cracked content from the /Crack directory on the image to your game install directory.
5. Play the game.
6. Support the software developers. If you like this game, BUY IT!
Block game exe in your firewall to prevent the game from trying to go online ..
IF you Dont know How To installation Click Here